Santa Fe Stoneworks Knife
Orders placed before 4pm EST shipped the same day
Family recipe
This is our traditional South African biltong, made with the same natural methods and family recipe we've been using for generations. A full slab of steak is marinated in a traditional blend of spices and vinegar. Dried slowly to maintain their mouth-watering flavor. The result? Tons of taste!
Ingredients
Beef • Vinegar • Salt • Roasted Coriander • Rosemary • Pepper
nutritional info
3g fat • 0g sugar • 0g carbohydrates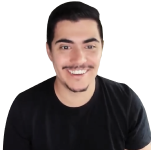 "Imagine that beef jerky that was made with marbled steak, had the texture of prosciutto and was basically a superfood? That's our biltong!"
Daniel (founder)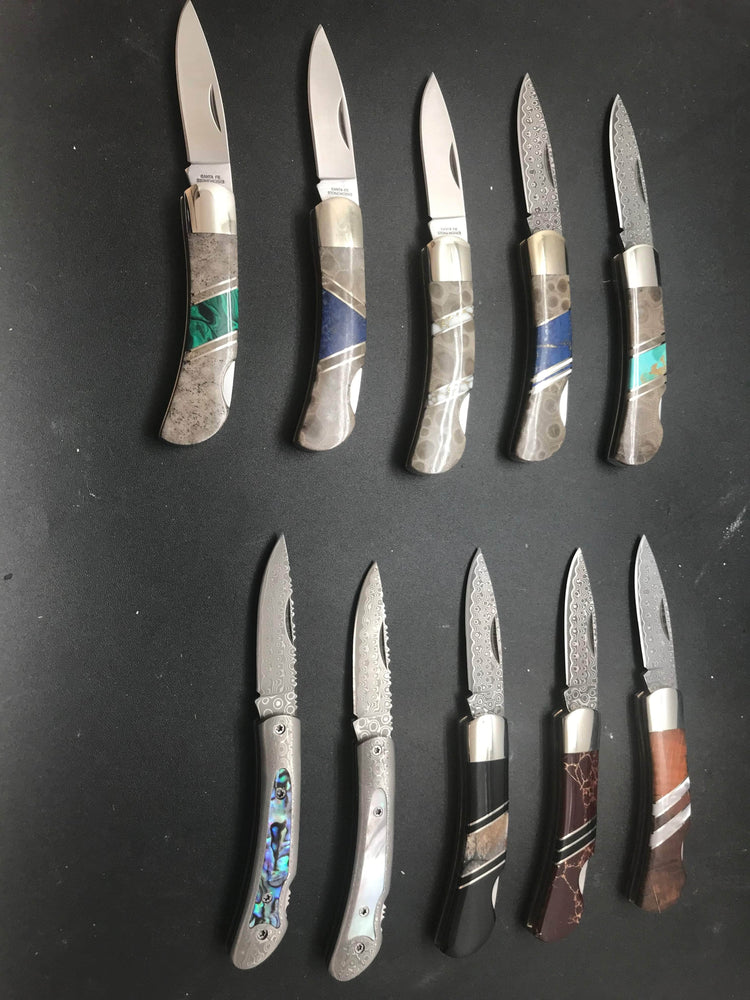 A HEALTHIER, TASTIER VERSION OF BEEF JERKY YOU'VE BEEN SEARCHING FOR
Most beef jerky is loaded with sugar, artificial flavors, nitrates and MSG - all of which can cause brain fog and are not good for you. Made with marbled slabs of steak and whole spices, you can feel great knowing that our biltong is a healthy snack made with ingredients you can actually
| | Traditional Beef Jerky | Bull & Cleaver Biltong | |
| --- | --- | --- | --- |
| High in protein | ✓ | ✓ | |
| Low in carbs, zero sugar | ✕ | ✓ | |
| No nitrates, artificial flavors or additives | ✕ | ✓ | |
| Made fresh in small batches | ✕ | ✓ | |
| Tastes like a steak | ✕ | ✓ | |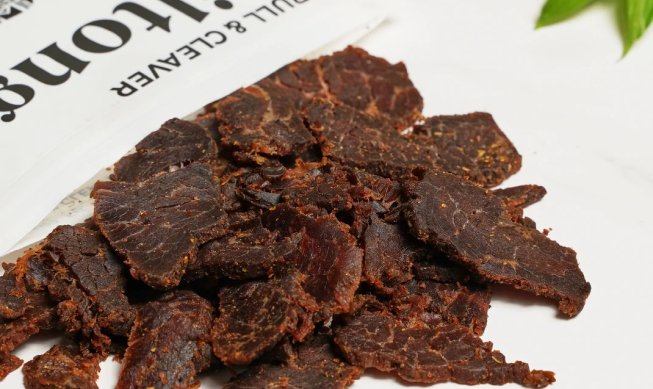 PACKED WITH PROTEIN
With 16 grams of complete protein per serving, a single 2 oz pack of our tender biltong will keep you satisfied for hours. It's also low in calories, making it a great option to snack on between meals, on road trips and even post workout.
LOW CARB & ZERO SUGAR
Most beef jerky and other high protein snacks (even healthy ones) are loaded with sugar and carbs. With less than 1g of carbs per serving and zero sugar, biltong a delicious healthy snack and a perfect fit for keto and low carb lifestyles.
JUICY, TENDER BEEF
Our biltong tastes like a steak (because it's made from one), has the texture of a fine prosciutto and is seasoned to perfection. We also take tremendous pride in using our South African family recipe and using the freshest ingredients.
FAQ
Why should I try biltong?
Whether you're simply on the hunt for a really tasty treat, or a health-conscious person looking for a high protein, keto-friendly snack, our biltong has you covered.

This tender beef snack is free of sugar, gluten, nitrates and artificial flavors. Made fresh to order with marbled steak and whole spices, it's the grown up version of beef jerky you've been searching for.
When is the best time to eat biltong?
Because of its nutritional profile, biltong is a perfect high-protein snack that makes it easy to eat healthy on the go. Our customers enjoy it on road trips, hiking, post workout, at the office or even late at night.

In saying that, many Bull and Cleaver fans and find themselves pairing it with their favorite craft beer or regularly adding it to their salads, sandwiches and charcuterie boards.
What's the difference between biltong and beef jerky?
Biltong is a dried beef snack that's traditionally made in South Africa. Unlike beef jerky, our biltong is made with simple ingredients and without any sugar, artificial preservatives or additives.

Beef jerky is made by dehydrating thinly sliced pieces of beef over hours, whereas our biltong is made by air drying a slab of steak over weeks. This leads to a fresher product with superior flavor and texture.
Why is biltong more expensive than beef jerky?
You're paying for quality. First and foremost, our biltong is made from slabs of high quality steak and whole spices, rather than cheaper cuts of beef and artificial flavors.

Secondly, biltong can take up to 14 days to dry, losing more than half its weight during that process, meaning we need more beef per ounce than jerky, since it's typically dehydrated in a matter of hours. The end result is a more tender, higher protein snack that is free from sugar or chemicals.

It's well worth it if you ask us.
What happens if I don't like biltong?
We're almost certain you're going to love it but if you're not blown away, please send us an email at contact@bullandcleaver.com within 30 days of your purchase to request a refund.

We can only offer refunds for your first try of a new flavor, so we suggest ordering our Taster Pack first so you can discover your favorite and order it to your heart's (and taste buds') desire!
How much is shipping and how long does it take?
Shipping is free on all orders over $30!

All orders placed before 4pm EST Monday - Friday are shipped the same day. You can expect to receive your order in 1-5 business days depending on your location.